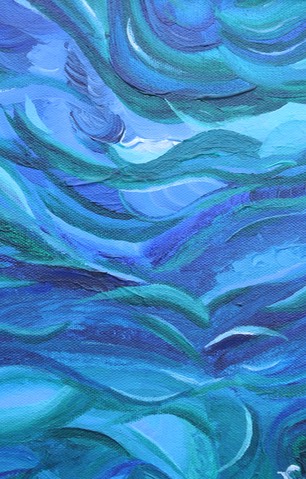 Mark 4:39
Then He arose and rebuked the wind, and said to the sea, 
"Peace, Be Still!" 
And the wind ceased and there was a great calm.
Painted by Vickie Conde
My husband Dan and I went to Benin Africia with 
"Mercy Ships" 
on a Vision Trip.  
I was lead to pray for 
God's Hand 
to continue to protect and keep us calm even within the greatest storms of our lives.